"OUR HISTORY IN BRIEF..."    OR "REALLY ALL OUR HISTORY" READ A LITTLE FURTHER DOWN...

Of Mallorcan origin on my mother's side, I have spent all my summers in Sóller since I was a child and I wished one day to be able to live there.

Married to Joachim, we decided to move to the island in 2015. After a radical change of profession, he gets trained and starts making natural soaps using the traditional cold process soap method: the brand "Jabón de Mallorca" was born. Our philosophy: handcrafted with local raw materials (virgin olive oil from Soller, virgin sweet almond oil from Mallorca and plants from the Tramuntana Mountains), 100% natural products, environmentally friendly packaging, "plastic-free" and products that offer the best for your skin.

In 2017, we create the brand "Mallorca Natur", which will be in the same spirit as "Jabón de Mallorca" but more cosmetic-oriented: a solid shampoo is created, based on olive oil, rosemary and Mallorcan olive oil. Then in 2018, organic body oils for face, hair and body.

In 2019, he takes an interest in essential oils and produces the first 100% natural and organic perfumes made in Mallorca with local ingredients. Three perfumes are available, evocative of our island.

In 2020, Covid 19 impacts us like all businesses. Joachim thinks about making a special soap for the hands: "Es Saboner" is born.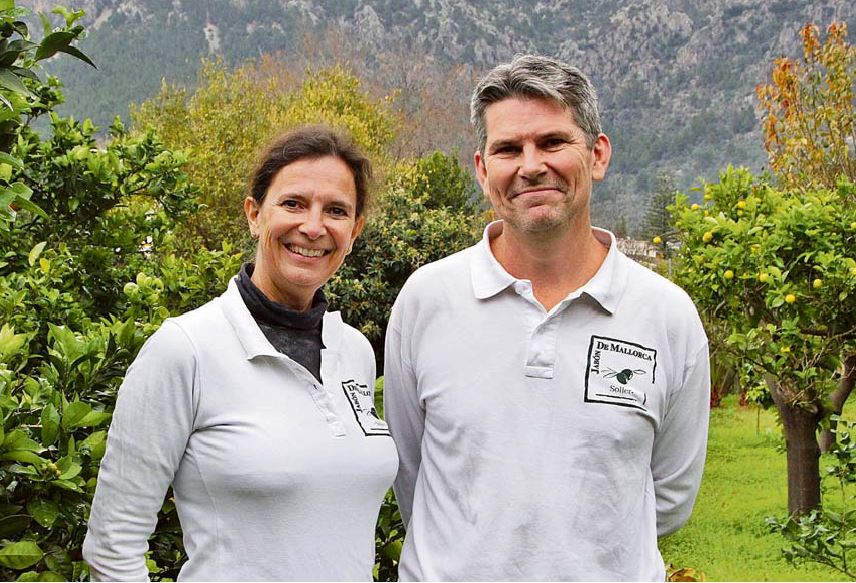 Foto : ALOTER